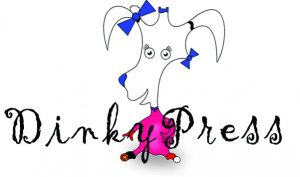 Copyright – The Dinky Amigos Adventures are copyright of Dinky Press Ltd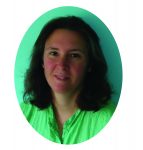 The Dinky Amigos were created by Lisa as a response to the increasing wealth of information generated by the Human and other Genome Projects around the world. Through story-telling and colourful illustrations, Lisa hopes to create a lively and interesting world of fun characters based on the molecules and processes within the cells of our body, thus putting this biological information into a more accessible context. Each Dinky Amigo represents one of the nucleotide bases that make up Deoxyribonucleic Acid – otherwise known as DNA.
The stories are designed to engage children. Crucially, the science will not be obvious to them. Instead, they can absorb the shapes and maths of the subject as they enjoy the adventures of the Dinky Amigos and their friends. This knowledge becomes familiar on a subliminal level and widens the comfort zone for learning. Knowledge can then be activated later on as children begin formal learning of the subject as part of their school career.
Hidden within the illustrations is a variety of key biochemical information. This can be used as a learning aide, suitable for students studying a number of biological subjects at degree level and beyond.
Lisa has a Ph.D. in Biochemistry and spent several years working as a training officer at the Wellcome Trust Genome Campus in Cambridge, UK. She left to bring up her children and the Dinky Amigos Adventure series is her first foray back into the world of science.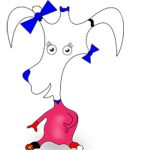 Alina is the most popular. She is clever, confident and helpful. She loves a good party, and is, like all the other Dinky Amigos, a really good dancer. She has a cousin called Ana who looks very similar. Ana is extremely helpful for all adventures – albeit in very interesting ways!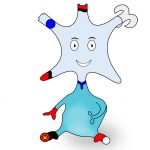 Tristan is Alina's best friend and they are always dancing together. They are both energetic and have similar personalities. He particularly likes his hat and wears it everywhere – even indoors!
Tristan ha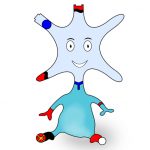 s a twin brother called Udan who is slightly more mischievous. He doesn't always join in on every adventure and he doesn't wear a hat either!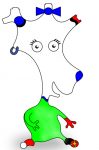 Gina is the most energetic of all! She is really fun to be around but she is not there as often as Alina. She likes to line up with friends who look the same and they like to be in control of some situations.
Crispin is Gina's best friend. They are always dancing together and are closer to each other than Alina and Tristan. Crispin doesn't have as much energy as Gina, though, and is sometimes a bit lazy. He likes to line up with Gina and her friends to help control some situations. Crispin is the least adventurous and prefers to follow rather than lead.